About Sexualbeing.org
We are all about celebrating you; the fearless, magical, unique, and proud beings of the District. And of course, sex.
Sexual + Being is more than a campaign; it's our sex positive movement spreading throughout our community. We hope you feel in control of your sexual health and empowered to unapologetically live your life, because we believe that sex is a natural part of being.
We want to help you navigate all things sexual health. Here you'll find helpful content, resources, answers to questions that can be uncomfortable to ask, and your community. What kind of being are you?
View All Resources
We are your one-stop resource for sexual health and wellness; your oasis to express yourself as a Sexual + Being.
On World AIDS Day the DC Beings blog hosted an intimate conversation between WPGC's Joe Clair and his brother Stephen C. Bridges about HIV Stigma.
Read more
This November, we at Sexual + Being were all about our trans and non-binary. From TDoR to TV you can't miss, here's what we've been up to.
Read more
El #PrEPPledge, o la Promesa de PrEP, es una campaña de DC Beings sobre la salud sexual y la prevención del contrato de VIH, centrando las mujeres transgénero. Con una...
Read more
DC Beings sits down to have a chat with trans advocate Porsha Burton about TDoR and its power to heal and celebrate our trans/gender diverse communities.
Read more
Ask For The Test
DC'S HIV Testing Campaign
Do you know your status? If you don't, no worries. You are in the right place! The Ask For The Test campaign is all about helping DC residents know their HIV status. We're so glad you're here!
We'll direct you to resources and give you all the information you could possibly need. You can ask your regular doctor for the test or check out our map of HIV testing sites in DC. Checking your status is simple and so important to your sexual and overall health!
You have the right to a happy and healthy sex life. Trust us, it's always better when you know. Join the conversation and help us raise awareness about HIV testing by posting on social media with the hashtag #AskForTheTest.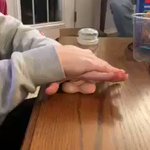 RT @DCHomos: Quote this https://t.co/pnrkxg5DF7 11:11 pm - 14 Dec 2019
Sé tú mismo ... no dejes que las vibras malas te afecten. #solovibrasbuenas 9:24 pm - 14 Dec 2019
As a person of color living with HIV, I wanted to show the world that there is nothing wrong with being gay, black,… https://t.co/kTwHEOChpP 3:02 pm - 14 Dec 2019
Sexy DC Events
The healthiest and sexiest events in the District.
View All Events