About Sexualbeing.org
We are all about celebrating you; the fearless, magical, unique, and proud beings of the District. And of course, sex.
Sexual + Being is more than a campaign; it's our sex positive movement spreading throughout our community. We hope you feel in control of your sexual health and empowered to unapologetically live your life, because we believe that sex is a natural part of being.
We want to help you navigate all things sexual health. Here you'll find helpful content, resources, answers to questions that can be uncomfortable to ask, and your community. What kind of being are you?
View All Resources
We are your one-stop resource for sexual health and wellness; your oasis to express yourself as a Sexual + Being.
Celebrate Women's History Month with these eight books that explore the many pleasure centers of the female body.
Read more
We stand on the shoulders of giants. Or in the case of sexual and reproductive rights, giantesses. Most people have heard of Margaret Sanger (1879-1966), the founder of...
Read more
Look, guys: There are some things the ladies want to make sure you know about sex. Even if you think you've got it all down, why not give these tips a shot?
Read more
February is, first and foremost, about Valentine's Day. And don't worry — we've got you covered with this hilarious and touching piece about lessons in love and lust that...
Read more
¿Sabías que?
El bienestar sexual es parte de tu salud y bienestar en general.
Did you know? Your sexual health is part of your health and wellbeing. We don't always think about health as more than physical, but it's also spiritual, mental, emotional and social. That's why it's important to have conversations about sex even though it may feel uncomfortable at times.
We want everyone to understand the importance of sexual health and how to talk about it, that's why we launched a Spanish first website, www.bienestardc.org. Interested to learn more about our Spanish campaign? Follow us on Instagram!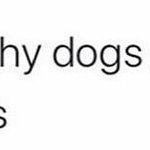 Mood lol. What are you doing while quarantining, today? #StayHomeDC https://t.co/AZtu0BQFMn 1:36 pm - 29 Mar 2020
#QTNA: https://t.co/8VwkabN4K7 1:18 am - 29 Mar 2020