About Sexualbeing.org
We are all about celebrating you; the fearless, magical, unique, and proud beings of the District. And of course, sex.
Sexual + Being is more than a campaign; it's our sex positive movement spreading throughout our community. We hope you feel in control of your sexual health and empowered to unapologetically live your life, because we believe that sex is a natural part of being.
We want to help you navigate all things sexual health. Here you'll find helpful content, resources, answers to questions that can be uncomfortable to ask, and your community. What kind of being are you?
View All Resources
We are your one-stop resource for sexual health and wellness; your oasis to express yourself as a Sexual + Being.
Join the digital May Is: TransPride event to uplift the transgender, gender non-conforming, and gender expansive community in the DMV.
Read more
This April, we all started feeling something we haven't felt in a while: Hope. Check out our top moments of spring 2021.
Read more
Gardening not quite enough for you? Turns out, there's a sexier way to show love to the planet, and it's called ecosexuality.
Read more
The Kardashians had an entire episode of Scott begging for it; Zeppelin wrote a song about it; and it has its on every porn site. We're talking about anal.
Read more
The DC PEP Hotline
In Case You Need It.
Post Exposure Prophylaxis (PEP) is an emergency medication for people who are HIV-negative and may have been exposed to HIV. If you think you were exposed to HIV, call the DC PEP Hotline at (202) 299-3PEP (3737) The Hotline is available 24/7: speak to a medical provider, and start PEP fast!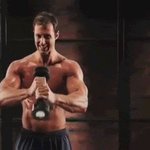 ¡Buenos días! ☀️ Qué hermoso día para masturbarse y dejar fluir la serotonina 🥴 https://t.co/S5amzxay0H 12:05 pm - 15 May 2021
Hoy!!!!!! A las 8pm 🌟 No se pierda este increíble evento. Este año, el evento anual celebrará las diversas cele… https://t.co/K3KjpVvkiA 10:32 pm - 14 May 2021
🌟 Te esperamos el: 🗓 25 de Mayo ⏰ 6:00pm EST Para nuestro ultimo episodio de Ask la 👩🏽‍⚕️ con la @draccampos Ha… https://t.co/2e1oCYwO0v 10:25 pm - 14 May 2021
Sexy DC Events
The healthiest and sexiest events in the District.
View All Events