About Sexualbeing.org
We are all about celebrating you; the fearless, magical, unique, and proud beings of the District. And of course, sex.
Sexual + Being is more than a campaign; it's our sex positive movement spreading throughout our community. We hope you feel in control of your sexual health and empowered to unapologetically live your life, because we believe that sex is a natural part of being.
We want to help you navigate all things sexual health. Here you'll find helpful content, resources, answers to questions that can be uncomfortable to ask, and your community. What kind of being are you?
View All Resources
We are your one-stop resource for sexual health and wellness; your oasis to express yourself as a Sexual + Being.
One trans woman reflects on the misogyny and transphobia that has led to the deaths of so many trans women on this Trans Day of Remembrance.
Read more
Being transgender isn't all tragedy and drama. For this trans man, it's also about a lot of little, every day joys.
Read more
It's been a rough year, y'all. But no matter how the election shakes out, here are five things you can absolutely look forward to.
Read more
This October, we got a little spooky sexy. Let's talk about kink and role-playing and how to have a COVID-safe sexy Halloween.
Read more
🥰 https://t.co/BKOaQ7PAIn 1:30 am - 28 Nov 2020
#DYK that people living with HIV who have been taking their medication for at least six months and have an undetect… https://t.co/H8afDctChb 11:05 pm - 27 Nov 2020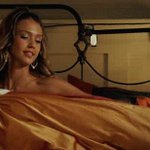 Best way to work off that Thanksgiving cardio? SEX 😼 #DCBeings #SexPositive https://t.co/MVSptTqN8P 8:00 pm - 27 Nov 2020