About Sexualbeing.org
We are all about celebrating you; the fearless, magical, unique, and proud beings of the District. And of course, sex.
Sexual + Being is more than a campaign; it's our sex positive movement spreading throughout our community. We hope you feel in control of your sexual health and empowered to unapologetically live your life, because we believe that sex is a natural part of being.
We want to help you navigate all things sexual health. Here you'll find helpful content, resources, answers to questions that can be uncomfortable to ask, and your community. What kind of being are you?
View All Resources
We are your one-stop resource for sexual health and wellness; your oasis to express yourself as a Sexual + Being.
You've heard of Plan B and other types of emergency contraception? Well, consider PEP your Plan P for HIV.
Read more
Black sexuality is powerful. And there's a sense of freedom that comes with radically embracing our bodies, sensuality, and eroticism.
Read more
Why would you buy your relationship style off the rack when you could get it tailored —  or even made exactly to your measurements?
Read more
Tell us your Black Love story for a chance to win 1 of two $250 gift cards to local DC establishments. Support small biz!
Read more
DC Ends HIV
Less than 130 new HIV diagnoses by 2030
The DC Ends HIV plan belongs to everyone in DC ‒ District Government, medical providers, community-based organizations, residents living with HIV and residents that are HIV negative of all backgrounds, and academic institutions. Together we can achieve our vision of an ended HIV epidemic supporting the best and most equitable health outcomes for all communities in DC!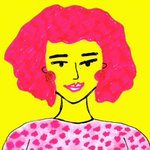 Una mujxr con voz es, por definición, una mujxr fuerte. #MesDeLaMujxr https://t.co/Bq1cA6XoY4 7:09 pm - 1 Mar 2021
RT @carlosex: Yes, I said it. 👇🏽 5:26 pm - 1 Mar 2021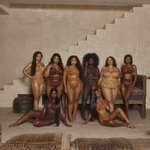 RT @vera_lovevera: Black History NEVER ends. ✊🏾 https://t.co/CLb5KQz7iu 5:17 pm - 1 Mar 2021
Sexy DC Events
The healthiest and sexiest events in the District.
View All Events